Welcome:
Welcome to the homepage of the Sacramento Model Railroad Historical Society. We are a 501(c)(3) non-profit organization, whose goal is to educate and share with the community railroad history and model railroading.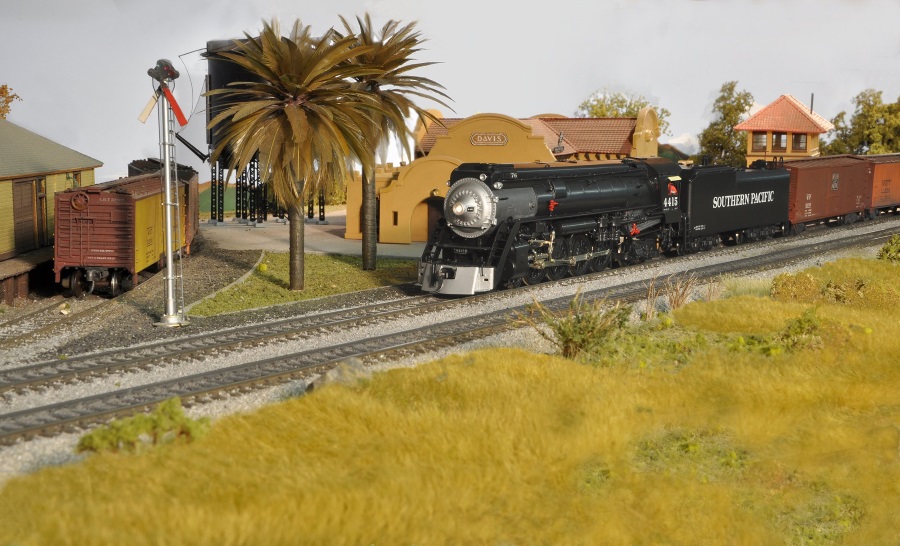 Our Location:
The Sacramento Model Railroad Historical Society is located in the north Sacramento area near Interstate 80. From I-80, take the Winters Street exit and head south. Turn right on Grand Avenue and travel about 6 blocks. The Society is at 1990 Grand Avenue, Sacramento, California 95838 Our phone number is (916) 927-3618 E-mail: info@smrhs.com
Visit Us:
The Society is open to the public on Tuesday and Friday evenings and during public events. If you would like more information on the Society and membership, please visit us during regular meeting times from 7:30 to 9:30 on most Tuesday and Friday evenings. We can give a more thorough tour of our building and a "behind the scenes" look at the model railroads. It will also allow you to talk with Society members and describe your interest in the hobby. For groups, please make an appointment.
Follow us on Facebook: Open House:
The Society has periodic open houses where we put on a "Train Show". Both the standard and narrow gauge layouts are featured. Several types of freight and passenger trains are run simultaneously. Please see the "Open House" page for exact times and dates of the next event.